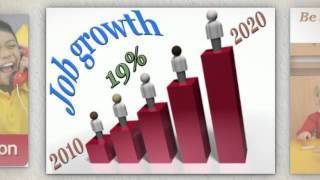 "First Childhood tutors delight in coaching and are prepared for coaching via many different strategies utilizing a variety of technologies. There're accommod…"
Early childhood education is defined as education received during the first eight years of the child's life. It is during this phase that the perception of child for various things is developing and is at its peak and during this period, most of the learning of the child takes place. Thus, it becomes imperative that proper care and guidance should be given to the child in these formative years since it has a bearing on their future adult life as well. The physical, mental, emotional and cognitive development of the child given in safe hands would always flourish well and can become a boon in the life of a child. Even parents have to be involved in this process in order for the child to gain the maximum benefits.
Thus, if proper care is taken for the early childhood education of the child, it will reap in benefits for both the child and the parents and ultimately help in building a healthy, prosperous nation. 
For more Information On Early Childhood Education,
http://www.youtube.com/watch?v=KaYp_UU6Nj8&feature=plcp
http://www.schoolanduniversity.com/articles/early-childhood-education
See on www.youtube.com