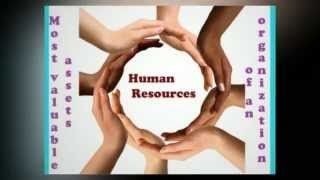 "Dealing with people is an essential part of the job, and the Human Resources Management major will ensure that you are capable of dealing with such issues Fo…"
Eligibility: Aspirants may find several job roles in a business organization such as human resource managers, human resource specialists, training and development managers, management consultants, project managers etc. Motivated and productive employees are the most valuable assets of an organization .So the human resource manager have to control and direct the work force. They have to motivate the employee to realize his/her career potential and make them feel that the organization believes in that potential.
Job Prospects: Job situations are expected to be favorable for the candidates with a bachelor's degree in human resources or business administration in human resource management. Demand of the work force varies according to the nature of each business organization. Even though, candidates with good interpersonal and organization skills can easily find enough job spaces in the business world.
Since every organization is keen in the optimal utilization of their human resources, graduates in HR management may find vast and diverse career opportunities in the business world.
Expected Job Growth: According to the U.S. Bureau of Labor Statistics, job opportunities for the human resource managers is expected to increase by 13 percent, human resource specialists by 21 percent, and training and development managers by 15 percent from 2010 to 2020.
For more information on Human Resources Management ,
http://www.schoolanduniversity.com/study-programs/business/human-resources-management
http://www.trafficgeyser.net/lead/human-resource
See on www.youtube.com