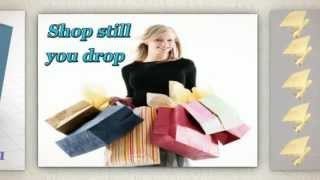 "Retail Industry is a platform where the manufacturers, product distributors and consumers, all three vital components of an industry, are accommodated.  For …"
Eligibility: Retail industry offers plenty of job opportunities that need excellent marketing skills and gimmicks to attract general public to the store. Retail managers focus on the inventory management and budget control aspects. 
Job Prospects: According to the U.S. Bureau of Labor Statistics, about 14.7 million people were employed in the retail industry as of May 2012. Industrial revolution and sprawling retail outlets offer bright job prospects for the candidates. Good communication skills along with right educational qualification of an applicant will provide an edge over the competition.
Expected Job Growth: According to the U.S Bureau of Labor statistics, employment opportunities of wholesome and retail buyers are expected to increase by nine percent, retail sales workers by 17 percent and that of first line supervisors of retail sales workers (retail managers) by three to nine percent from 2010 to 2020.
Day to day consumption of the population can not much impacted even during the hard days of economic slowdown and so while organized retail majors like Walmart, JC Penny have been witnessing a recent downtrend in their balance sheets, unorganized retailers who hold the majority stake in country's total retail business turnover, however, remain mostly unaffected.
For more information on Retail ,
http://www.schoolanduniversity.com/study-programs/business/retail
http://www.trafficgeyser.net/lead/retail
See on www.youtube.com